ANNEX is an artist collective focusing on the underlying reasons for migration. Together we produced and curated the exhibition FLAGGET FØLGER FLESKET at Akershus Kunstsenter (2017).
For the exhibition we made seven new works, witch we showed together with a painting by Rolf Groven, whom one of the works also were inspired by.
Later works also includes the neon sign YEMEN / Amen (2019).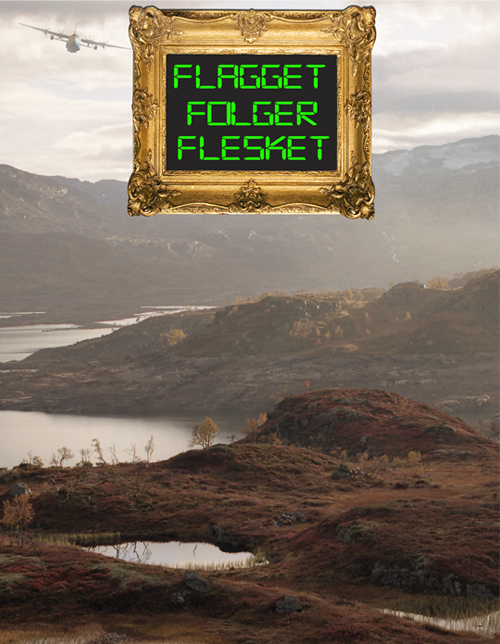 The exhibition was supported by: KORO - Public Art Norway, The Fritt Ord Foundation, Arts Council Norway, Norwegian Visual Artists Fund, Bård and Kaja's fund for good causes, Formative Artists Relief Fund (BKH) and production scholarship / Akershus Art Center.