Collaborative project (2018-2020) with artist Jurgen Ots, that started at the Jeu de Balle flea-market in Brussels. Ots creates the sculptures, Andvig the sound. All the tracks are made from found musical notations and self-invented musical scales.
Different curators were invited to each of the four exhibitions.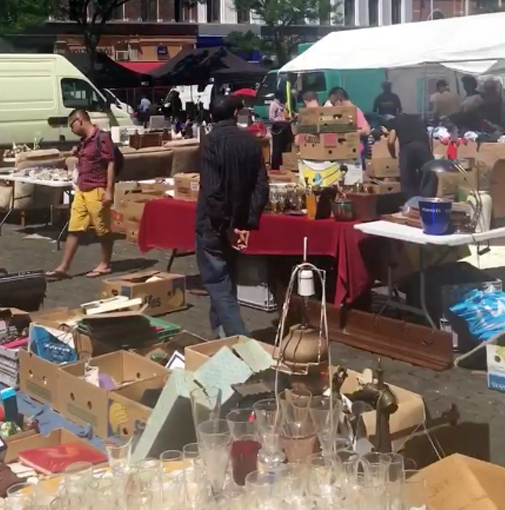 Photo: Christoph Westermeier.