Sculpture, 190x20x50 cm. Mirastar glass, 2010.
The text has it's origin in the Persian book The Conference of the Birds, written by Farid ud-Din Attar. The book became the inspiration for the poem The Hoopoe by Mahmoud Darwish. The English version of this poem has been processed by Anders Ribu, and the original Arabic has been processed by Kifah Fanni. One therefore need to master both languages in order to read the entire work.
The black drapery is handmade by Truls Karlsen.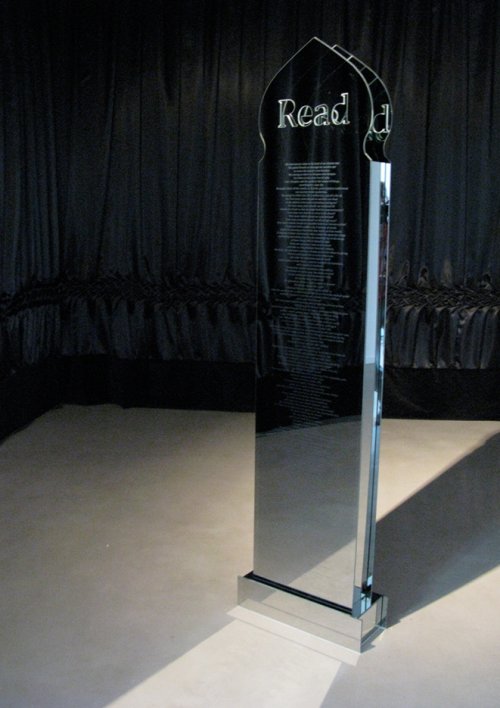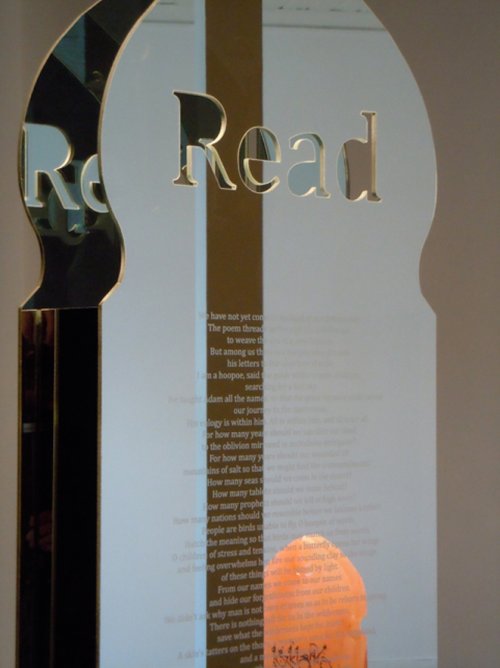 Kalmar Konstmuseum, 2011: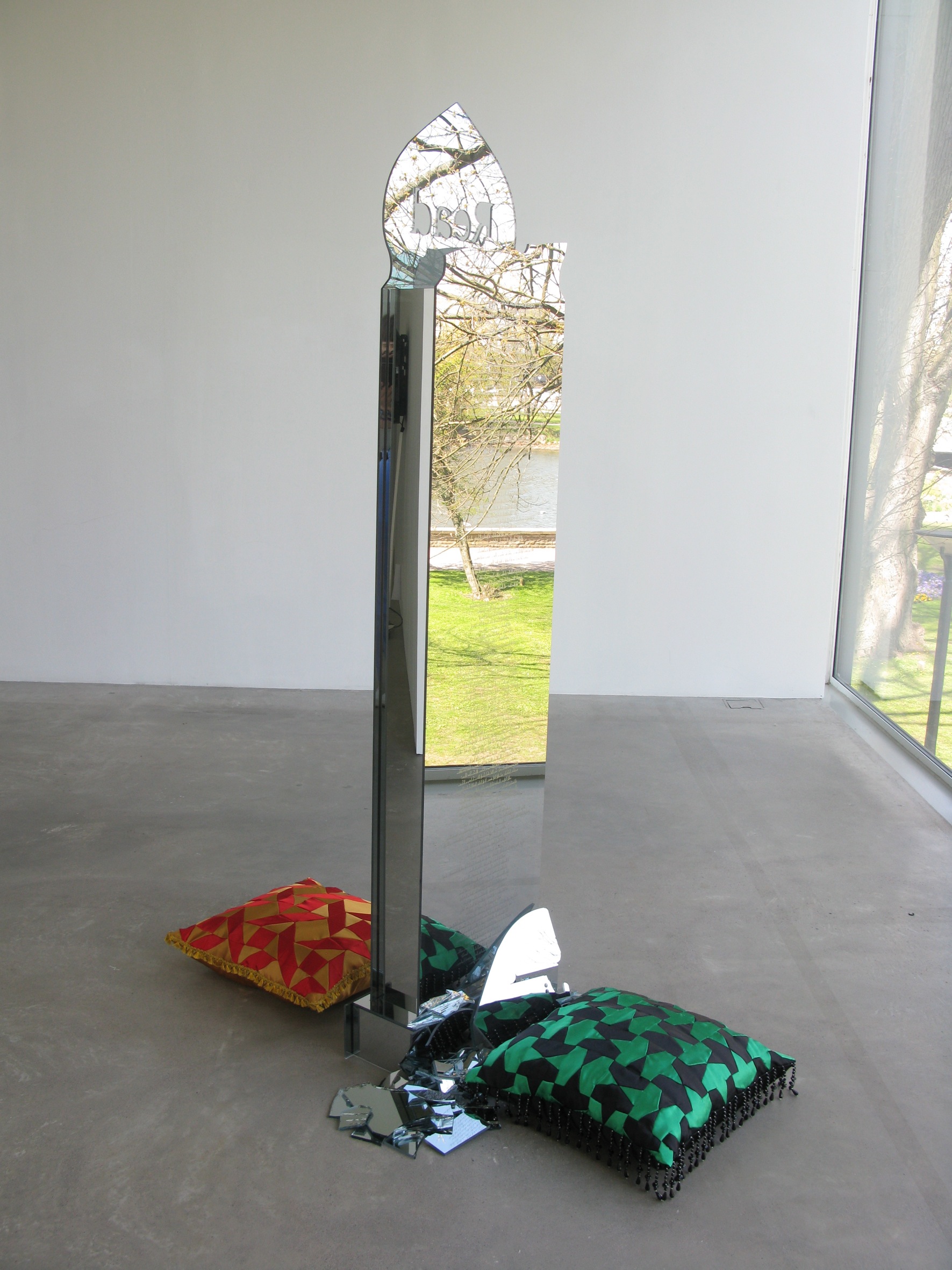 The work and exhibition received support from the Norwegian Visual Artists Fund and Office for Contemporary Art Norway (OCA).